Fashion From Portugal continues to bet on the british market
The United Kingdom hosts, between february 9th and 11th, its first international fashion event since Brexit. The Portuguese fashion industry continues to look at the UK as a strategic market and reinforces its presence in the archipelago. A very strong delegation of Portuguese brands will exhibit at Pure London/Pure Origin.


BLACKSPIDER – CRISTINA BARROS – MALOKA – MARIA BODYLINE – MONARTE – PG TEX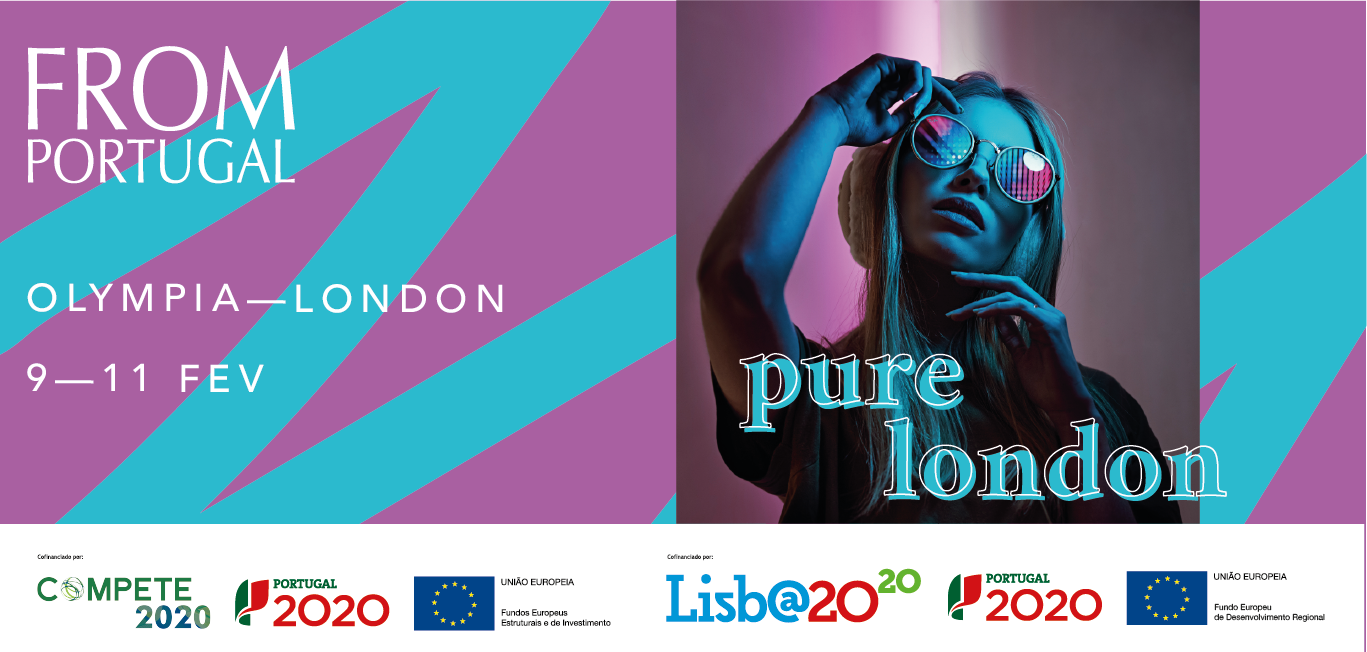 The Portuguese textile and fashion industry continues to bet at the British market, with no regard to the recent Brexit. That's the mains message that the From Portugal delegation carries to London, specially to Pure London/Pure Origin, the international trade fair where, from February 9th to 11th, a very strong group of Portuguese fashion brands will contact with local and international buyers
Blackspider, Cristina Barros, Maloka, Maria Bodyline, Monarte, Orfama e PG Tex make up the Associação Selectiva Moda's From Portugal delegation in London, where it will be present the Portuguese company Orfama. The main goal of all the Portuguese brands is to increase the presence of Fashion made in Portugal, not only in the United Kingdom, but also in the remaining markets that will have buyers visiting London.
Among the delegation, a special highlight is due to those who are exhibiting at London for the first time: Maloka, Maria Bodyline and PG Tex. "It's the first time that we will be present and our main goal is to promote the quality of our products. We want to demonstrate who we really are and what we can do", says Amélia Antas, CMO of PG Tex. Headquarted in Guimarães, the company travels to London to showcase a wide range of fashion products to women and children, since skirts to dresses.
"Our goal is to expand from Portugal and increase our export numbers", affirms Maria Furtado, from the Portuguese fashion brand Maria Bodyline. Specialized in underwear and swimwear, this brand will also showcase a new collection of products, such as Bodysuits and swimsuits. "We are looking for business partners, from little shops to major companies, anything that is able to help expand our brand".
Cristina Barros will also travel to London with a new collection to present. "We have a new Premium collection, where we focus ourselves on sustainable raw materials and slow fashion models", explains Marco Costa, Business Development manager from the Portuguese brand specialized in woman fashion.
The Portuguese companies participation in Pure London/Pure Origin is an initiative of Selectiva Moda and ATP - Textile and Clothing Association of Portugal, which aims to promote the internationalization of Portuguese fashion companies. The project "From Portugal" is co-financed by Portugal 2020, under Compete 2020 - Operational Program for Competitiveness and Internationalization, with an eligible support amount of €11.042.311,82, of which €6.065.501,91 comes through the European Regional Development Fund.